The career opportunities are vast and include specialists in a variety of fields. After completing an introductory weekend, you may choose from 8 in-depth programs.
Stained & Decorative Glass

Historic Window Restoration & Weatherization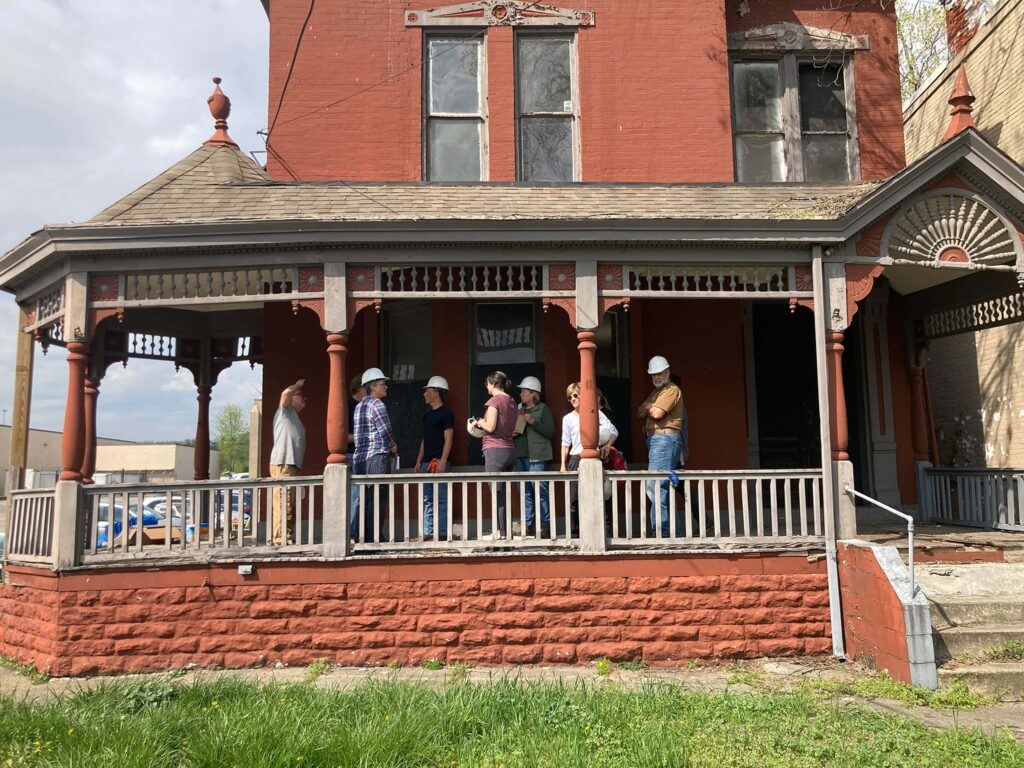 The Living Lab at The Colonial Inn
The Covington Academy of Heritage Trades calls the Enzweiler Building Institute's (EBI) training facility in the Latonia section of Covington "home".
The CAHT uses a historic building on Madison Avenue in Covington as its "living lab", a primary site for hands-on learning activities. The building, known as the Colonial Inn, features a veranda-roofed porch, gabled dormers, and exquisite woodwork. It was built in the 1880's as a glorious single-family home but has suffered from neglect over the past decades. CAHT's goal is to convert the property into an office building while restoring its many historic features.
As the CAHT grows, additional opportunities will be provided for homeowners, hobbyists, and "second-act" individuals who want to learn the skills but are not interested in full-time employment in the field. Stay tuned and check back regularly for more information.
Interested in learning more? The CAHT regularly hosts Introductory Weekends to expose people to the specialty fields. If you want to attend an introductory weekend, complete an application.
Covington, Kentucky is rich in historic character and admired for its near encyclopedic representation of architectural styles. About 70% of its 14,000 housing units are 50 years or older, and nearly half were built prior to 1940. It is this fact that led the City of Covington to spur the development of the Covington Academy of Heritage Trades to address the need to preserve and restore its housing stock.
The CAHT also provides a bridge for women, people of color, and veterans, among others, to access living-wage jobs through its training. To that end, CAHT is committed to supporting its students throughout the learning process through services that address common barriers to education, such as language, transportation, and childcare.
The Covington Academy of Heritage Trades is administered by the Enzweiler Building Institute (EBI), a trade school founded in 1967 by the Building Industry Association of Northern Kentucky. EBI provides training in seven skilled trades (carpentry, electric, facilities maintenance, HVAC, masonry, plumbing and welding)